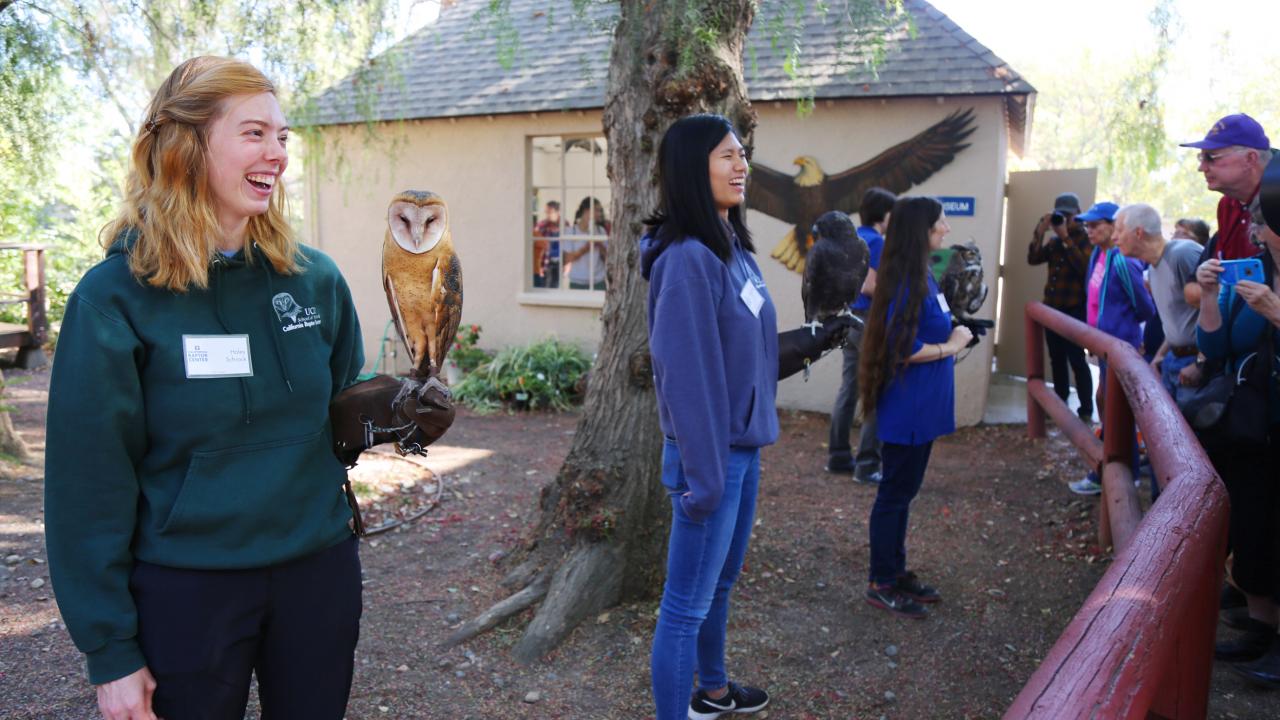 The 9th annual Biodiversity Museum Day is on Saturday, February 15. We will be open that day between 9AM-1PM and our ambassador birds will be on the glove with our volunteers sharing some great information on the species and how we affect their environment.
The California Raptor Center is an educational and research facility dedicated to the rehabilitation of injured and orphaned birds of prey. The center, authorized by the California Department of Fish and Wildlife and the U.S. Fish and Wildlife Service, is supported by the UC Davis School of Veterinary Medicine, which cares for the birds' medical needs.
Biodiversity Museum Day is a free, educational event for the community where visitors get to meet and talk with UC Davis scientists from undergraduate students to staff to emeritus professors. The California Raptor Center is one of 13 natural history collections on campus that will be open to the public.
For more information: 
Category
Tags