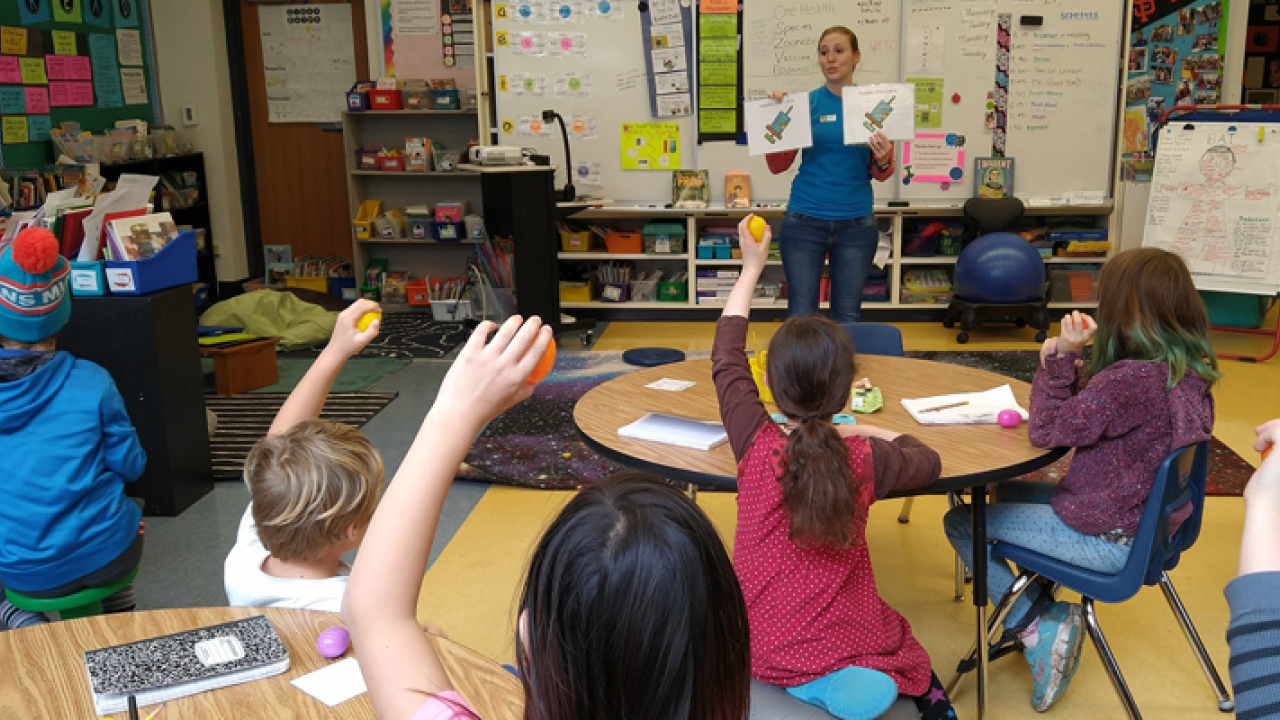 Attendees Partner to Bring One Health to K-12 Classrooms
On November 2, the 6th annual UC Davis One Health Symposium will bring together veterinarians, physicians, public health officials and scientists at the UC Davis School of Medicine in Sacramento to explore current issues impacting the health of animals, people, plants and the environment. This year's theme, "Interfaces: One Health at Borders and Margins," puts a spotlight on health at the urban-rural,  political and cultural interfaces, as well as across U.S.-Mexico and cultural borders.
Hosted by the School of Veterinary Medicine's One Health Institute and Students for One Health with the School of Medicine and its One Health Student Interest Group, the daylong symposium will feature expert panels, roundtable discussions, networking and student research. 
Symposium attendees draw inspiration not only from the panelists, roundtable discussions and student research posters, but also from one another. At last year's event, a chance meeting between a veterinarian and a research scientist in women's health sparked a unique partnership that helped bring One Health into the classrooms of underserved elementary students in the San Francisco Bay Area.
Category
Tags