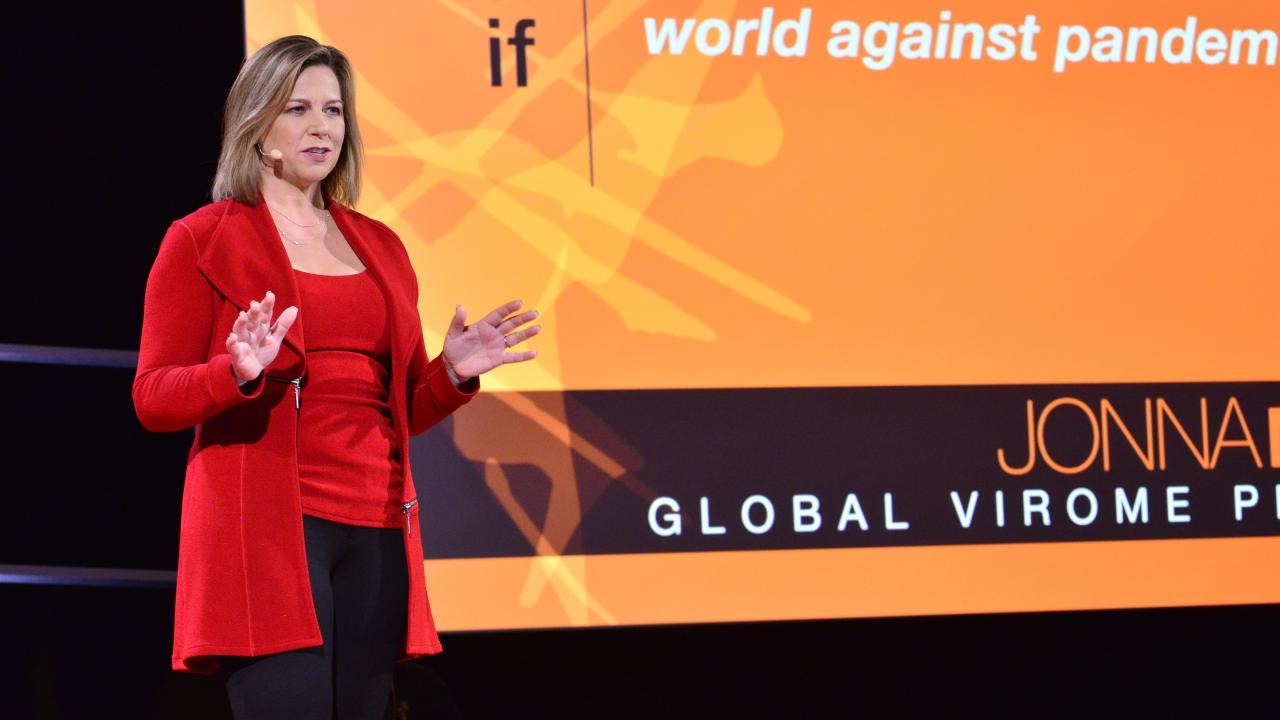 Jonna Mazet: TEDMED Hive Talk
TEDMED is a health-focused iteration of the renowned TED conference, celebrating the ideas behind progress in health and medicine through a program called The Hive. Diversity and multi-disciplinary collaboration are at the core of TEDMED's mission to "catalyze a healthier world."
Just last year, OHI Executive Director Jonna Mazet was nominated as a 2018 TEDMED Hive Innovator for her work as anchor author of the Global Virome Project. Her talk was entitled "What if we could immunize the world against pandemics?" 
Full video of her talk:
Category
Tags